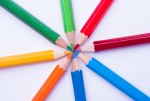 When you attend the education you will get tools and strategies to meet the challenges you will face in the new gambling landscape.

With the education we give you as future leaders the ability to take CSR to the next level and the right conditions to create sustainable and profitable company with a good confidence. To regain trust and move beyond compliance.
General about CSR, research and theoretical starting points.
CSR - as a competitive advantage
Different perspectives on CSR management - Creating Shared Value -business models, strategies, governance, follow-up
License to operate - expectations of customers and other stakeholders
CSR in the gambling industry, research and theoretical starting points
The gambling industry's confidence in a changing gambling markets - communication, marketing and branding
Factors that create healthy gambling - gambling environment, product, tools, etc.
Risk Management - money Laundering, fraud, collusion, unhealthy gambling, etc.
Accounting and successful communication - examples and case studies

Managers and decision makers within the gambling industry thats looking for a new plan for success
Costs & other information
2 + 2 days + 1. Internat plus diploma in collaboration with Örebro University School of Business
All material is based on research, analysis and experience.
The education is a collaboration between academia, the gambling industry experts and organisations
20-25 seats / opportunity.
Cost / participant: 29,000 sek excluding vat, accommodation and travel
The education will give you a diploma from the University and the possibility to get 5 higher education credits
Start Step 1: 13-14 maj 2019,
"The purpose of the education is to raise awareness about the factors that affect the gambling industry's ability to create long-term sustainable business and give the License to operate" -

The goal is to increase trust in the gambling industry"


We are pleased to have linked several of the most recognized names in the CSR area to our education. It ensures a well-founded basis in the education as well as interesting and relevant lectures and case studies. Read more
"An exciting and important initiative for gaming companies who want to regain their confidence and move beyond compliance" Anne Pattberg