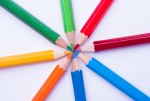 When you attend the education you will get tools and strategies to meet the challenges you will face in the new gambling landscape.

With the education we give you as future leaders the ability to take CSR to the next level and the right conditions to create sustainable and profitable company with a good confidence. To regain trust and move beyond compliance.
General about CSR, research and theoretical starting points.
CSR - as a competitive advantage
Different perspectives on CSR management - Creating Shared Value -business models, strategies, governance, follow-up
License to operate - expectations of customers and other stakeholders
CSR in the gambling industry, research and theoretical starting points
The gambling industry's confidence in a changing gambling markets - communication, marketing and branding
Factors that create healthy gambling - gambling environment, product, tools, etc.
Risk Management - money Laundering, fraud, collusion, unhealthy gambling, etc.
Accounting and successful communication - examples and case studies

Managers and decision makers within the gambling industry thats looking for a new plan for success
Costs & other information
2 + 2 days + 1. Internat plus diploma in collaboration with Örebro University School of Business
All material is based on research, analysis and experience.
The education is a collaboration between academia, the gambling industry experts and organisations
20-25 seats / opportunity.
Cost / participant: 29,000 sek excluding vat, accommodation and travel
The education will give you a diploma from the University and the possibility to get 5 higher education credits
Start Step 1: 13-14 maj 2019,
"The purpose of the education is to raise awareness about the factors that affect the gambling industry's ability to create long-term sustainable business and give the License to operate" -

The goal is to increase trust in the gambling industry"


We are pleased to have linked several of the most recognized names in the CSR area to our education. It ensures a well-founded basis in the education as well as interesting and relevant lectures and case studies. Read more
Gambling blocking apps, loot boxes, and 'crypto-trading addiction.
During the last couple of months, there have been a number of gambling-related topics that have hit the headlines. A brief overwiew

In this short article, Dr Mark Griffiths, Professor of Behavioural Addiction at Nottingham Trent University's International Gaming Research Unit, provides a brief overview of some of the most significant developments including: banks introducing gambling blocking apps, gaming disorder and the buying of in-game loot boxes, and 'crypto-trading addiction. Read and download the article here
Läs hela inlägget »
Från och med den 1 januari 2019 skärptes reglerna för spelannonsering med en ny lag. Lagen kräver att alla företag som erbjuder spel om pengar i Sverige har en licens. Läs mer här
Läs hela inlägget »
Popup messages has been used frequently and for a long time as a tool to help customers to make informed choices about their playing and to encourage a healthy playing. If it works or not, the researchers still argues about!

However, it is generally accepted among researchers that players have different risk levels for developing gambling problems and that requires different tools to reduce the risks in the gamblingproduct.

For this reason, it would be reasonable to also target pop-up messages and specific groups of players. But how should the messages look like and which groups are receptive to this type of message?

Sally M. Gainsbury, from the University of Sydney. Have recently released a report from a research project they conducted to study which messages work best for different types of risk groups.
The project aimed to understand the hypotheses of differences between different risk groups and how they receive and experience different messages. In order to make them more relevant to the recipient.
Results of this research shows quite unexpectedly that the formulation of the message content is likely to affect the effectiveness of different groups of players when it comes to getting players to use different kinds of responsible gambling tools. The report also contains suggestions for messages to different target groups. Follow the link to the right if you want to read the report.

Läs hela inlägget »
"An exciting and important initiative for gaming companies who want to regain their confidence and move beyond compliance" Anne Pattberg